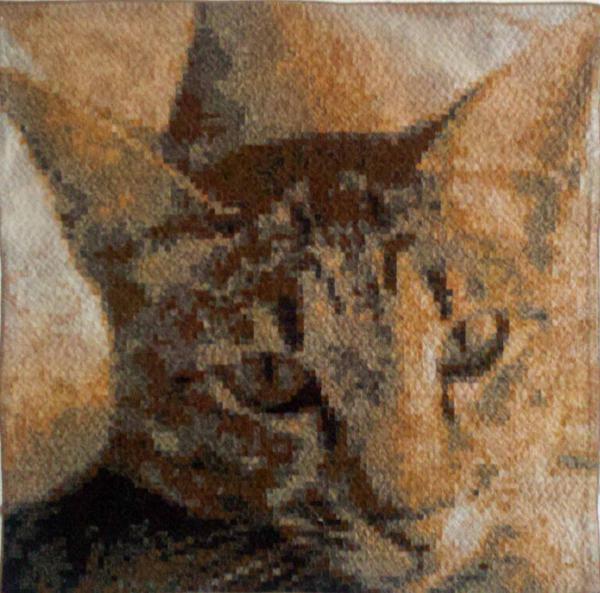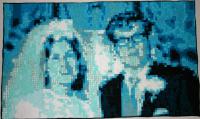 I love to do brides, weddings or anniversaries!  Always try in incorporate a piece of meaningful fabric.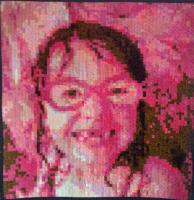 Do you have a great family photo? Would you like to have it reproduced in my technique?  Contact me - let's talk.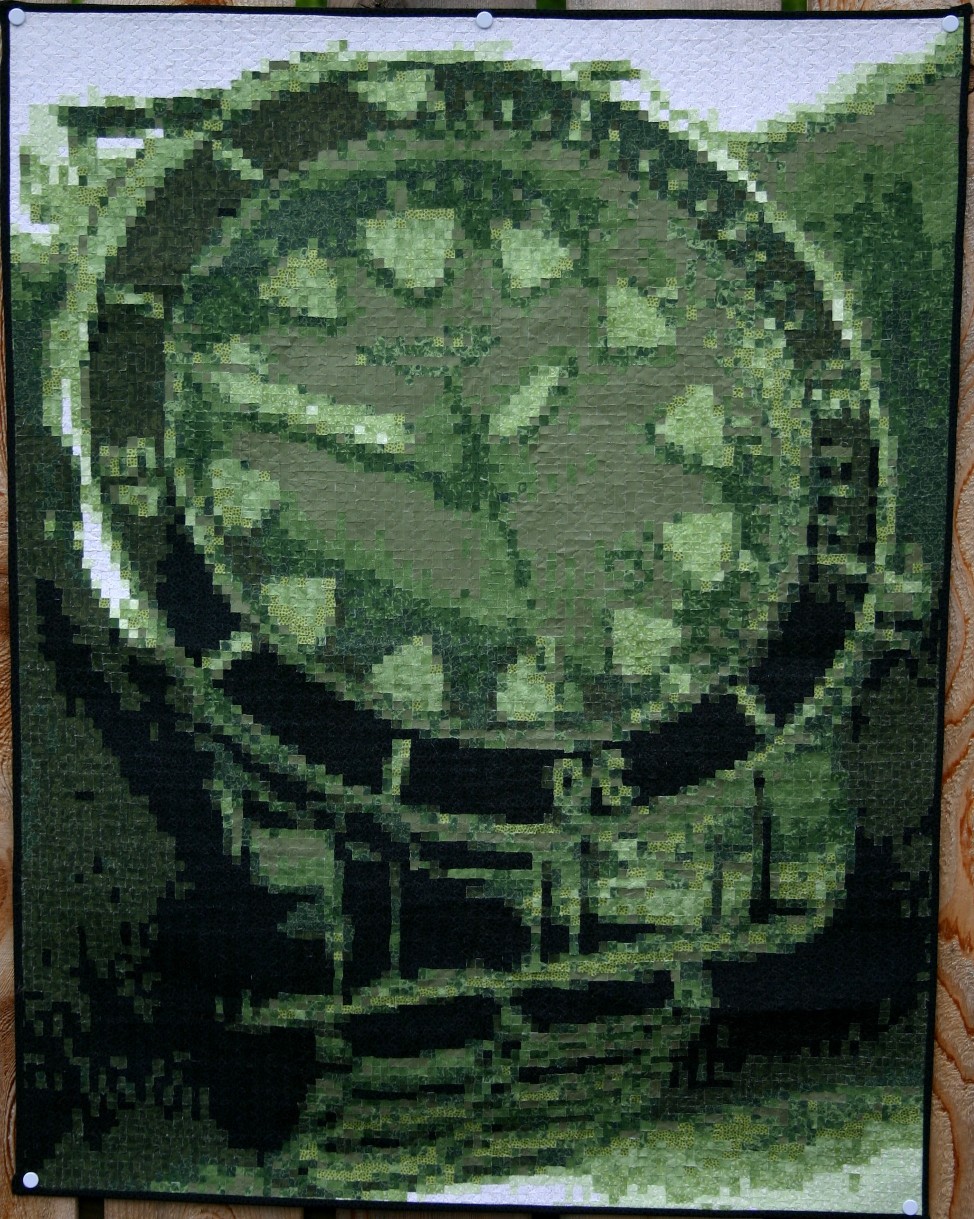 Favorite Objects Make Very Personal Art
My husband collects watches and this was one of his favorite.  The piece is called "Big Bite"
We have furry family members!  This portrait of our sanannah Matti was so much fun to do.